Raul Jimenez attracting interest from top clubs
Submitted by

content

on Mon, 08/10/2020 - 06:59
Wolves player Raul Jimenezhas been exceptional in this season and there are many clubs that have shown interest in him. The club is currently standing onthe sixth position with the same points of the fourth-placed Manchester United. Jimenez has interests from various clubs as the summer transfer window is approaching. In this season, he has scored 14 goals and assisted six goals for the club.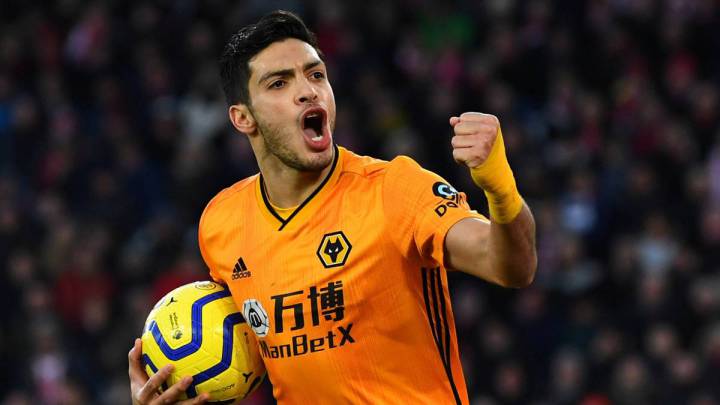 Manchester United and Juventus are the top clubs which have shown interest in him and the Italian club has suggested a transfer move for €60 million and the club has been offered players too. Juventus is looking forward to finding a replacement for Gonzalo Higuain. Meanwhile Manchester United has made discussions with the club.
Wolves have put forward a transfer fee of €100 million to sign the player. Even though the clubs have been financially affected by the current COVID 19, Wolves argue that the player is one with high potential and is one of the top players in football.
There are many clubs that have shown interest in him and,when the Jimenez leaves, the club they want to have a transfer fee that will represent the qualities of the player and also should match to his level. To the club, the fee seems reasonable, as he is one of the best of football.
Manchester United cannot afford such a player with a huge amount. If Solskjaer is to sign him then he will be the most expensive player at United after Pogba who the club signed for £89 million. To bring such a player with a huge amount is not a good option. Besides that, he has scored the same number of goals as Marcus Rashford in this season. By signing him to the club,it will not make much a difference than currently.